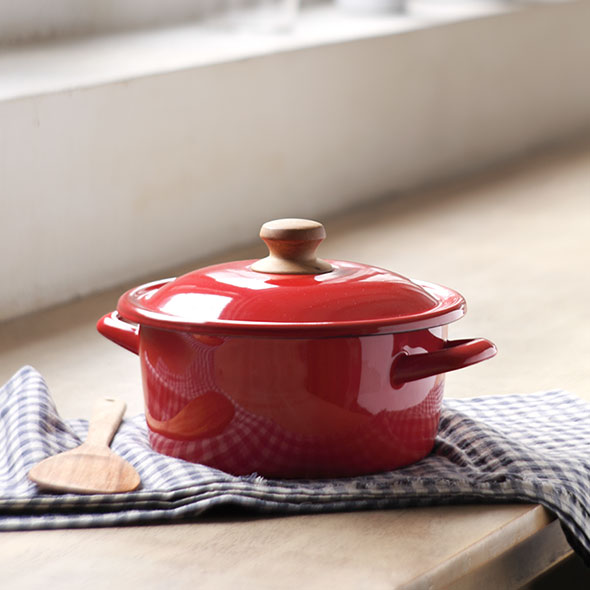 Welcome
"Fujihoro has been manufacturing its Porcelain Enameled Steel Products since 1974 and is currently one of the most reliable manufacturers in enameled cookware. Manufactured under superior Japanese craftsmanship, the enamel cookware is assured of lasting quality and performance."

"CHEMICAL RESISTANCE
LONG LASTING QUALITY AND BEAUTY"
"The enamel glaze is evenly applied by hand to the iron core surface several times by experienced craftsmen. During the enameling process, the pots undergo repeated firings in an extremely high-temperature furnace, reaching up to 850 degrees centigrade in order to form a multi-layered structure, combining the strengths of both iron and glass (Enamel) leaving a smooth and durable vitreous coating to produce this wonderful product."